Eilat Ramon Airport
Adresse
EILAT RAMON AIRPORT. 18 KM FROM EILAT
Heures d'ouverture
Sun - Thu -
Fri -
Sat Fermé(e)
Coordonnées du contact

Naviguer vers le lieu (l'agence)
Location de voiture en Israël
lModifier le lieu de retour
To Order, Scan The Barcode To Download App: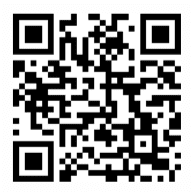 Citoyen israélien
Veuillez noter la modification du tarif lorsque vous cochez la case. Les tarifs applicables aux citoyens israéliens incluent la TVA.
Location de voiture en Israël
Show Locations Close To Me
Agence aéroportuaire
VILLES
Date de ramassage et de retour
Heure de ramassage
Retrait
Sélectionner l'heure
Retour
Sélectionner l'heure
Ramon Airport, named after Ilan and Asaf Ramon, Car Rental Branch was opened in fall of 2018. The Branch is located inside the Terminal across from Gates 32/33 and is dedicated to serve mainly tourists who are coming in using direct flights from Europe for vacation purposes in Eilat and Israel in general, mostly during winter from October and until the beginning of April.
In addition, we are providing services for In-Country Tourism as well as business sector landing in Ramon Airport using internal flights and wishing to visit Eilat City which is located 18 kilometers from the Airport.
We are at your disposal for any questions or request.
We are here at your service on every question or request